1936 MG PB Airline Coupe
Sold - £POA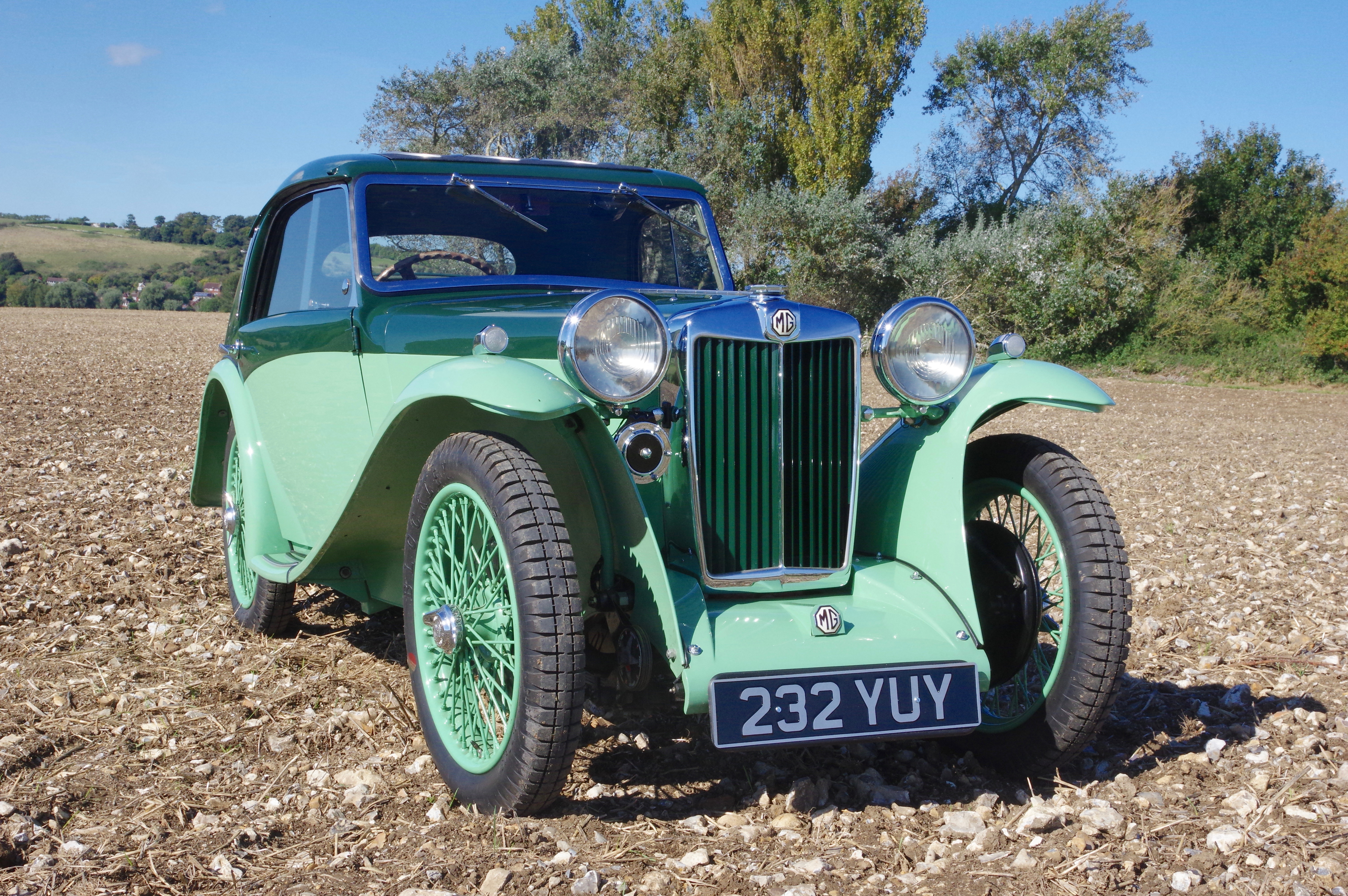 Chassis Number : PB0608
Engine Number : 1031PB

Originally registered on April 30th 1936 by one James Templeton Redhead of Newcastle , this magnificent MG Airline PB Coupe,finished in duotone dark and light green has to eb one of the finest restored examples of the marque to be found anywhere in the world today .
It is one of an estimated 7 surviving units from the PA & PB production line total of 51 and was featured as the front cover article in the September 2001 edition of MG Enthusiast magazine.
Restored over a six and half year period in a no expense spare restoration by marque specialists Colin Tieche and David Cooksey.
Typically for a car of the period ,the body was constructed of steel wrapped around a complex ash frame,with aluminium used for the rear wings and the aerodynamic roof section .
Power was produced by a 43 bhp (32.1Kw) in line 4 Cylinder 3 bearing unit coupled to a 4 speed gearbox.This was a noticeable improvement on the original 36Bhp version used in the earlier PA models.
Fuel delivery was supplied by twin SU carburettors .
Styled by H W Allingham it bears all the design hallmarks of the period with aerodynamic styling to the fore ,crowned by the breathtaking 3 pane "cathedral window" roof .
The restoration was originally commissioned by Mr Hiro Nishio a japanese collector ,who used the car in Japan where it was a multi concours winner.The car subsequently was sold to a Swedish collector before moving to Australia .
Now available on the UK market and with original Uk number applied for.

Packing ,shipping, air freight economically priced and arranged to your door .