1955 Triumph TRW 500cc Motorcycle
Sold - £POA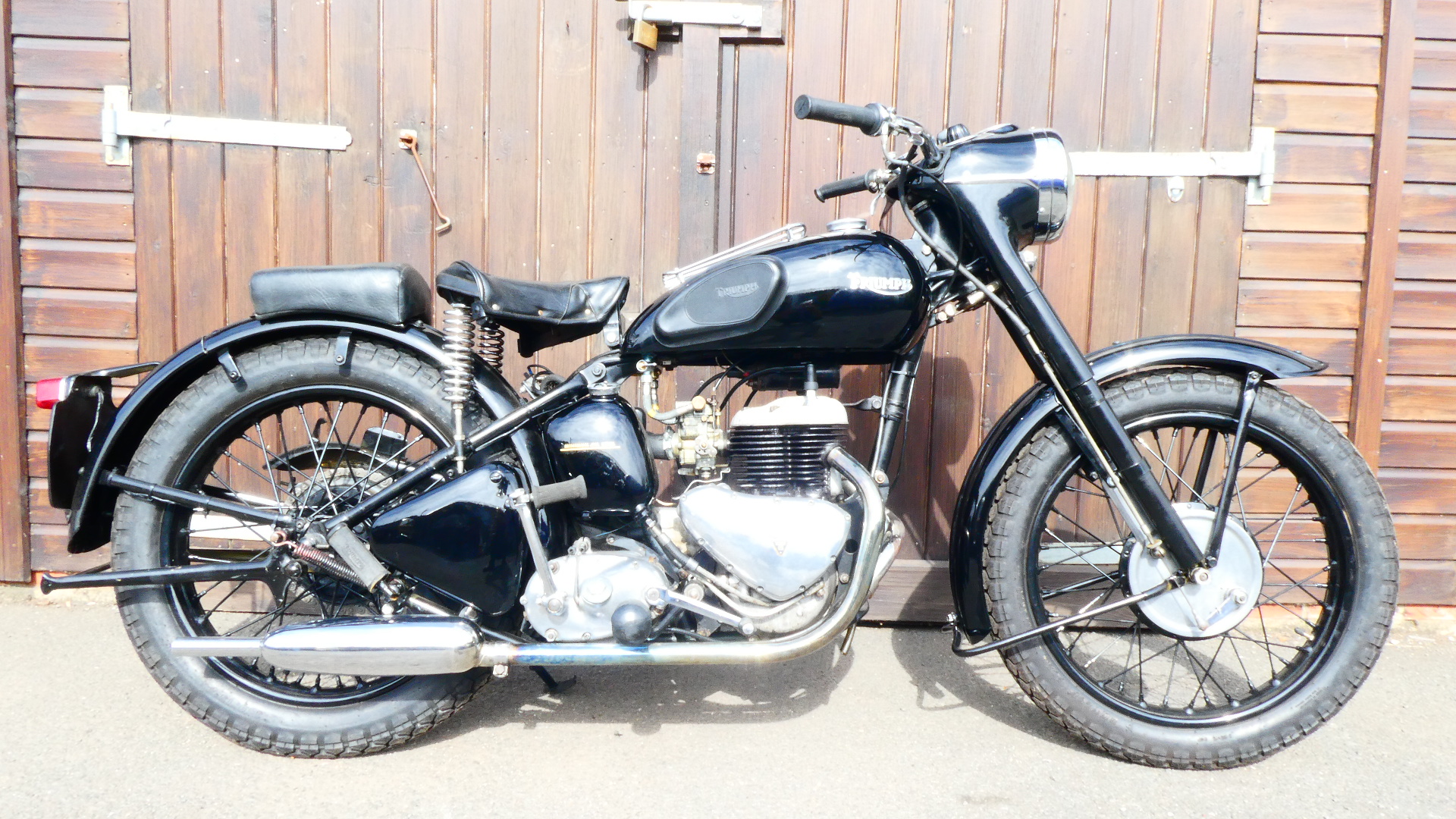 Fitted with the reliable 500cc twin flathead sidevalve engine these bikes were never sold direct to the public but were all manufactured for military use ,mostly by the RAF and the National Fire Service .
This one comes with its original carrier rack,panier frames and paniers .
Spares for these bikes both new and second hand are widely available .
This excellent example has been lovingly refurbished and maintained and starts first time and drives as it should .