Triumph TR6 1972 150 BHP
Sold - £POA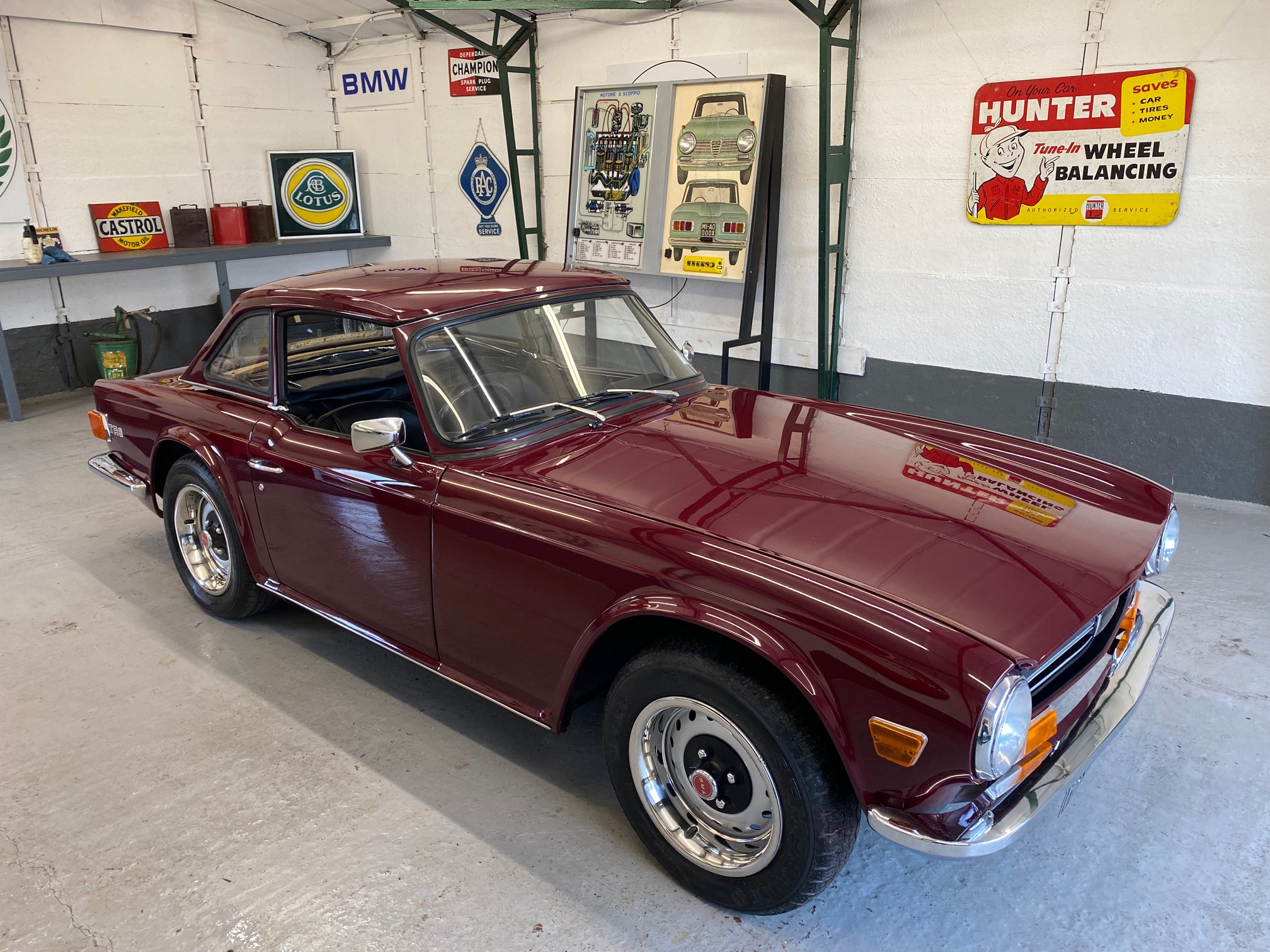 A rare opportunity to purchase a recently recommissioned, 150BHP TR6 non-overdrive, model having covered just 65,244 miles as verified by MOT certificates dating back to 1977.

First registered on 1 April 1972, the car has only two previous owners.

Presented in desirable, Damson coachwork with black, vinyl reclining seats, black PVC Hood, hood bag and original, factory colour-coded hardtop and walnut door cappings.

The engine was rebuilt by a previous owner who had the cylinder head converted to run on unleaded fuel together with less problematic carburettors, Lumination electronic ignition and stainless steel exhaust.

The car also comes with parts for the original fuel injection system should the new owner wish to convert back to injection.

Detailed history includes parts invoices dating back to 1999.

Comes complete with the original Triumph Passport to Service, Service Record, and Sales / Service booklets, together with original handbook and sales brochure.

Sussex Sports Cars have just finished recommissioning the vehicle with no expense spared as follows:

Under the bonnet:
Head gasket replacement, valves reseated and uprated valve stem oil seals.
Radiator re-core.
Aluminium rocker cover and radiator shroud.
Steering column rubber coupling and universal joint.

Under the car:
Front brake discs and pads.
Upper and lover wishbone bushes.
Upper ball joint.
Radiator protection plate.

Finally the interior:
Seat foams, vinyl seat covers & rubber diaphragms on the original seat frames.
Sun visors.
New static seat belts.
Door cards.
Boot lining kit and light.
A tasteful, period looking Bluetooth / MP3 radio with USB port and remote control.